Ancienne Belgique
Ancienne Belgique is a vibrant music venue in the heart of Brussels that welcomes more than 300,000 music lovers every year. Besides concerts, AB organizes the summer festivals Boterhammen & Feeërieën and supports various charities every year. AB is also the proud founder and coordinator of Liveurope, a platform of twenty iconic concert halls across Europe.
Why are you participating?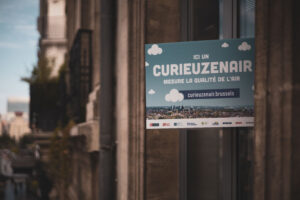 AB has a heart for music and for our planet. Sustainability plays an important role in all our decisions. We also want to stimulate environmentally conscious choices by our artists, employees, public, commercial partners and suppliers. Hence our participation in CurieuzenAir.
Healthy air has been a theme at AB for years. In 2018, for example, we also participated in the large-scale Luchtpijp campaign, we as well installed an air filter on our facade in the Anspachlaan. With CurieuzenAir, we want to continue this commitment wholeheartedly.
What do you think the air quality is like in your street?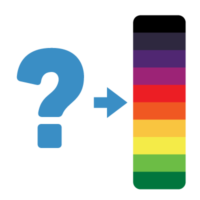 We expect our measurement to be in the range of 30-35 µg NO2/m³. We are particularly curious about the effect of the pedestrian zone, which has been in place since 2015.
Where: black is 55 – 60+ micrograms NO2/m3, the highest values measured: near the Brussels ring road. Light green is 20 – 25 micrograms NO2/m3, a street in a quiet green area, well below the health standard.