Arc-en-ciel
Arc-en-Ciel, founded in 1954, is a recognised youth association and is aimed at teenagers and children from working-class areas. The non-profit association organises actions to collect food, toys and school materials. Arc-en-Ciel brings together more than 370 associations active in the youth and young people's welfare sector and represents more than 25,000 children and youth in Wallonia and Brussels.
Why are you participating?
As a youth club, we think it is important to contribute to a better quality of life for our children and young people. Activities in the open air are essential for this, it goes without saying that we want to contribute to healthy air.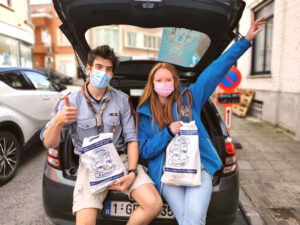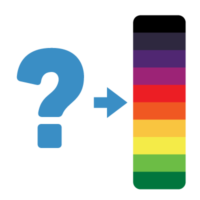 What do you think the air quality is like in your street?
Between 25 and 30 µg/m³. We are fortunate to work in a green and – we think – little polluted municipality. Even though the presence of heavy traffic in the vicinity of the Keymplein can negatively influence this result during rush hour. We are looking forward to the results!
Where: black is 55 – 60+ micrograms NO2/m3, the highest values measured: near the Brussels ring road. Light green is 20 – 25 micrograms NO2/m3, a street in a quiet green area, well below the health standard.