Centre Recyclart
Recyclart is at the crossroads between an artistic centre and social economy. Born and raised in Brussels-Chapel station in 2000 and based in Molenbeek since 2018, Recyclart offers special attention to emerging artists. In the wood and metal workshops of Recyclart Fabrik, some fifteen employees are engaged in a social integration process, making furniture and design objects.
Why are you participating?
As a multidisciplinary art centre with a strong urban identity, it goes without saying that we would like to participate in a study that analyses a characteristic element of an urban environment: air quality. And measuring is knowing: the results of the study can contribute to the Region's vision on mobility and the environment.
We knew about the project from Flanders in 2018 and thought from the start that it would be interesting to do this in Brussels as well. As an organisation, we are very conscious of the environment, so we only cook vegan food and we recently replaced one out of two company vans by cargo bikes.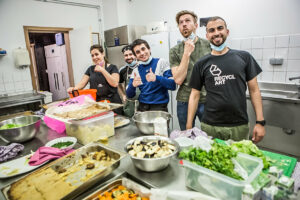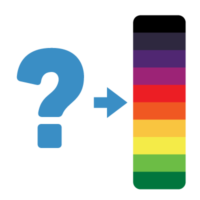 What do you think the air quality is like in your street?
We have no illusions about the air quality in our street. The proximity of major roads and urban industry – and perhaps river traffic on the canal? – will certainly have an impact. At the same time, our street itself is quite wide and much less densely built-up than some of Brussels' big boulevards. We expect a number of around 45 µg NO2/m³. We are Curious!
Where: black is 55 – 60+ micrograms NO2/m3, the highest values measured: near the Brussels ring road. Light green is 20 – 25 micrograms NO2/m3, a street in a quiet green area, well below the health standard.