Brussels Boxing Academy
The Brussels Boxing Academy is an Olympic boxing club. Training is open to everyone: girls and boys, from 6 years of age. You can box for fun or in competition. Brussels Boxing Academy has various locations, including the old Cinoco building in Molenbeek.
Why are you participating?
During the pandemic, we were forced to train outside. We trained on the steps of the basilica, in the Parc du Cinquantenaire and in the park at Porte de Ninove. Finally, we decided to build our own outdoor training hall. We built two boxing rings and a structure with punching bags from old car tyres. We train there daily, but soon we realised that the air is not pure.
The personal development of the young people is central to our work.  Their health is very important. Healthy air goes hand in hand with sport and exercise. Healthy air also says a lot about how we live in our city: too many cars, too few good cycle paths, few parks, trees and greenery. We measure the air, but we also measure the quality of life in the city.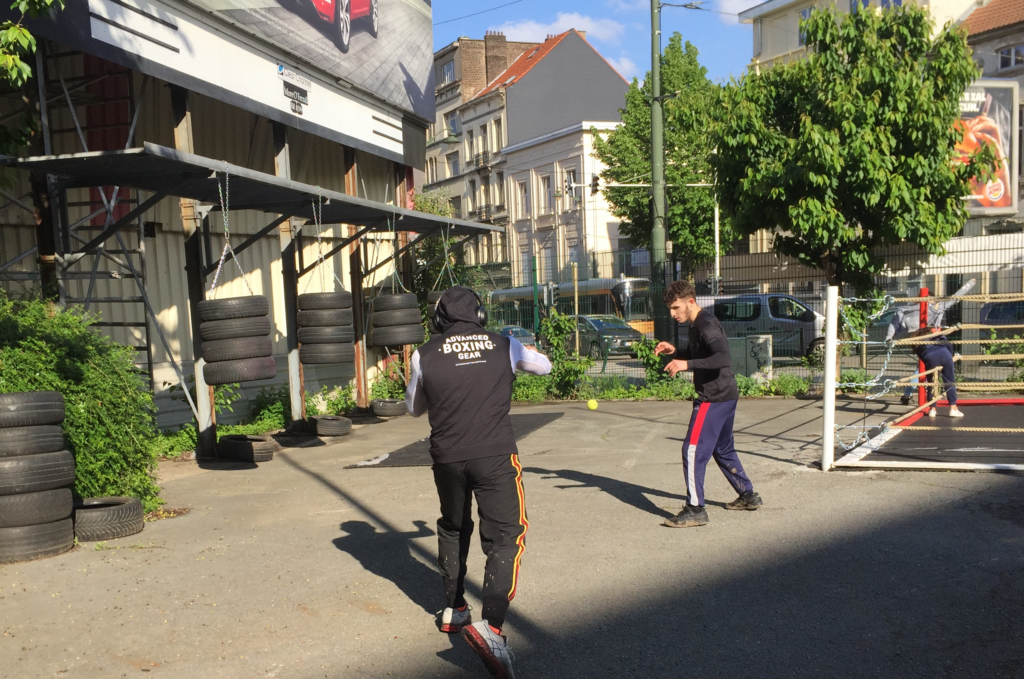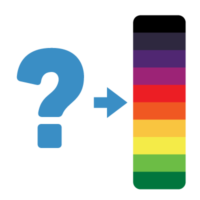 What do you think the air quality is like in your street?
When we train outside at 4pm and the cars are queuing at the red light at the crossroads at West Station, you have to gasp for air. The air is really polluted. What is the point of protecting yourself against a virus if the air you live in makes you sick? We expect a very bad result, purple 50 – 55 micrograms NO2/m3.
Where: black is 55 – 60+ micrograms NO2/m3, the highest values measured: near the Brussels ring road. Light green is 20 – 25 micrograms NO2/m3, a street in a quiet green area, well below the health standard.