Church of Our Lady of the Sacred Heart
Even the church is involved. Guy Rolin (65) has been the chairman of the churchwarden of the Notre Dame du Sacré-Coeur church in Etterbeek for more than 10 years.  Since he retired, he has been involved in many non-profit organisations in Brussels.
Why are you participating?
I see our participation as a form of citizenship. If we want to change public behaviour and influence political choices, we need data.
We also think clean air is extremely important. We attach great importance to our diet, but the air we breathe is just as important. Most people have no idea what they are exposed to on a daily basis.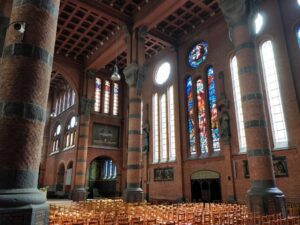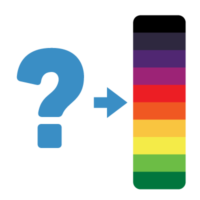 What do you think the air quality is like in your street?
In general, our immediate surroundings do not seem particularly polluted. I would hope that we are slightly below the health standards, around 30 µg NO2/m³. Very occasionally, about two or three times a year, there is a disturbing, even annoying, smell of burning gas in our street.
Where: black is 55 – 60+ micrograms NO2/m3, the highest values measured: near the Brussels ring road. Light green is 20 – 25 micrograms NO2/m3, a street in a quiet green area, well below the health standard.