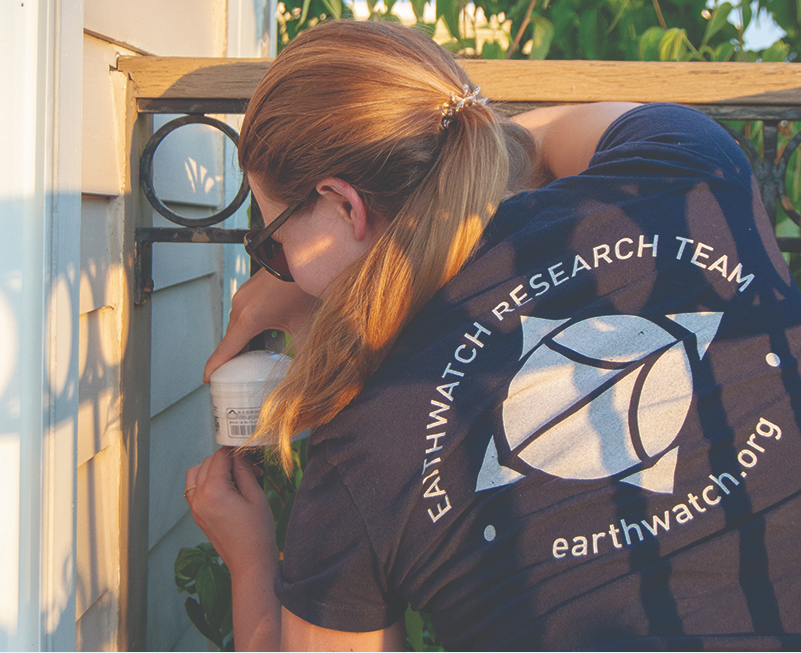 As the Brussels partner of Earthwatch, an American climate organisation, CurieuzenAir measures the concentration of chemical substances in the air at 30 special locations. The pilot project, christened Operation Healthy Air, uses a new type of sensor to track harmful substances in the air for 14 days in Madrid, Paris, London and Brussels. 
Together with 3.000 Brussels residents, CurieuzenAir is investigating the concentration of NO2 in the air. We chose nitrogen dioxide because it is the main indicator of air pollution from traffic. However, there are also many other substances that can have an impact on our health.
With Operation Healthy Air, CurieuzenAir and Earthwatch are therefore joining forces. Operation Healthy Air investigates the air quality in Madrid, Paris, London and Brussels. The collaboration stems from our common mission to collect objective data and inform citizens about the air they breathe.
As a partner in Earthwatch's research, we selected 30 locations across the Brussels-Capital Region, including Ancienne Belgique, Triodos Bank and Erasmushogeschool. One of our scientific collaborators installs a sensor on site that continues to measure for 14 days.
The sensor, developed at the American Yale University, makes it possible to detect a whole range of chemical substances in the air with a small and simple device. This is a pilot project in which, among other things, the concentration of PCBs and phthalates is measured: substances that can originate from traffic, industry and agriculture.  After the measurements have been completed, the sensors will be analysed by researchers from Yale University.