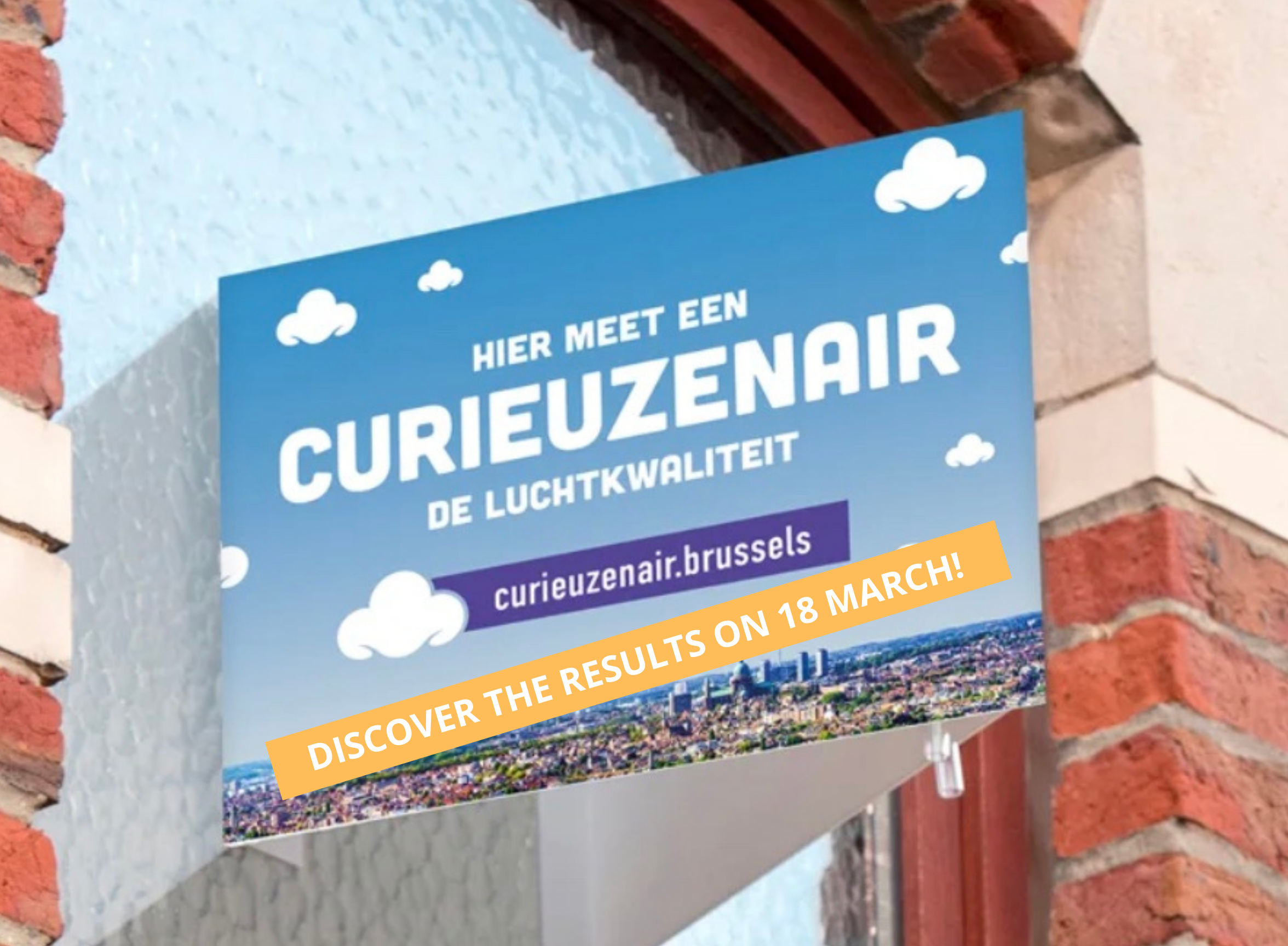 In October 2021, 3.000 CurieuzenAirs took part in the largest citizen survey on air quality ever conducted in Brussels. On Friday 18 March at 5pm we will annouce the results!
Over the past few months, the analysis of the measuring tubes was carried out in the laboratory. Now that these have been completed and the calculations have been made, we will share the results on Friday 18 March at 5pm.
Participants will receive an e-mail with their personal measurement result that day. From then on, the results from all measurement points in Brussels will also be available on an interactive dot map on the websites of De Standaard, Le Soir and BRUZZ.
Were you one of the measuring points? Hang your results poster on your window to tell your neighbours about the measurement result. Did you lose the poster? Download a new poster here.