Municipality of Ixelles
Ixelles is located in the south of Brussels and has around 87,000 inhabitants. The warm, diverse commune has a unique atmosphere that offers something for everyone: shops, culture and sports.
Why are you participating?
The municipality of Ixelles is fully committed to preserving the common wealth of our municipality.  Improving air quality and combating global warming are therefore top priorities.
Knowledge is power, therefore it is important to thoroughly map the air quality before making any decisions. Ixelles encourages all steps in the right direction, especially when citizens are involved. We were therefore immediately convinced.
Improving air quality is high on the agenda of the current administration. During this legislature, Ixelles was the first commune in Brussels to launch a campaign (#PetitPoumons) to measure the air quality in nurseries, homes and schools.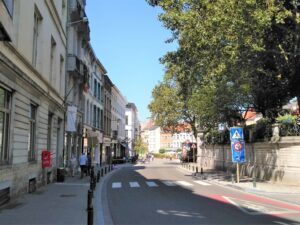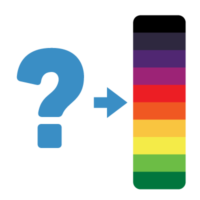 What do you think the air quality is like in your street?
Our measurement point is on the Elsensesteenweg, close to the town hall. According to us, the average annual NO2 concentration there is between 25 and 30 µg/m³.
The Elsensesteenweg is partly car-free. We hope that this has had a drastic impact not only on traffic but also on air quality.
Where: black is 55 – 60+ micrograms NO2/m3, the highest values measured: near the Brussels ring road. Light green is 20 – 25 micrograms NO2/m3, a street in a quiet green area, well below the health standard.