La Fondation Habitat Groupé Tivoli
The Habitat Groupé Tivoli Foundation is a residential community founded by 9 families who want to live differently in Brussels. They were thinking about the project for years and finally their dream came true in March 2021. Since then, they have lived happily in a beautiful building designed for living together, in the heart of the sustainable Tivoli district, a stone's throw from Tour & Taxis.
Why are you participating?
We moved to this brand new street in Brussels less than a year ago, so naturally we are very curious about the air quality around us.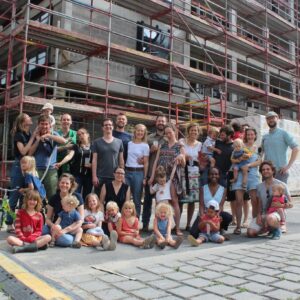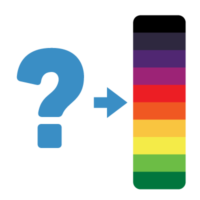 -What do you think the air quality is like in your street?
Between 25 and 30 µg/m³. We live in a quiet neighbourhood in a zone 30, but it is not green and it is quite dense. Nevertheless, there is little traffic in front of our building and we sincerely hope that the air quality in our street will not exceed the health standard! Depending on the result, we will see what efforts we can make together with the neighbourhood.
Where: black is 55 – 60+ micrograms NO2/m3, the highest values measured: near the Brussels ring road. Light green is 20 – 25 micrograms NO2/m3, a street in a quiet green area, well below the health standard.