RSC Anderlecht
RSC Anderlecht is one of the most beautiful and biggest football clubs in the country with no less than 34 national titles on its record. The stadium of RSC Anderlecht, the Lotto Park, is located in the Astridpark at the Théo Verbeecklaan in Anderlecht.
Why are you participating?
Anderlecht is a football club that is well embedded in Brussels and committed to our metropolis. The urban challenges Brussels faces are also very important to us. Lotto Park is located in a residential area in a densely populated municipality and is therefore interesting to use as a reference point.
It is no coincidence that the slogan 'Mens Sana in Corpore Sano' still adorns the Anderlecht emblem. A healthy, balanced lifestyle is one of the core values of our professional football club. Whether it is about the sport itself, the nutrition or indeed the air quality.
What do you think the air quality is like in your street?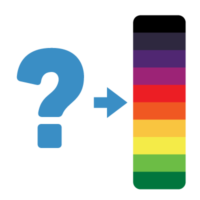 Because the past measurements too often left Brussels out, not much is known about the air quality around the RSCA stadium. All the more reason to participate immediately in the Brussels edition of CurieuzenAir. The stadium is located in a green park (the Astridpark) and most parking places are a bit further away. On the other hand, the Brussels Ring Road is not far away, the neighbourhood is crowded and many cars and public transport pass the stadium (on non-game days).
Where: black is 55 – 60+ micrograms NO2/m3, the highest values measured: near the Brussels ring road. Light green is 20 – 25 micrograms NO2/m3, a street in a quiet green area, well below the health standard.