The European Commission
The European Commission proposes laws and implements the policies of the European Union, together with the Member States. It acts as the EU's voice in the world. The work of the European Commission is steered by a team of 27 Commissioners, led by President Ursula von der Leyen. In each Member State, a team represents the Commission. Interview with Stefaan De Rynck, Head of the Representation in Belgium.
Why are you participating?
The Commission wants to further strengthen its role as Brussels' citizenship. Of our 32,000employees, around two thirds work and live in Brussels. We have a responsibility as a large institution to the City that hosts us. We would therefore like to contribute to map out the air quality in Brussels. We are also interested in the air quality in which our employees work and live. In any case, in the coming years the Commission will continue to work towards the goal of becoming climate neutral itself.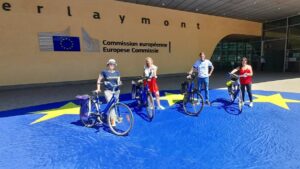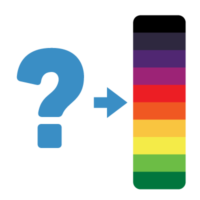 What do you think the air quality is like in your street?
We expect that the air quality in our street is not optimal, since our office is located at the exit of the Cinquantenaire tunnel where many cars come out to join the busy Rue de la Loi . We are probably just below the European health standard, in the orange zone (35-40 µg NO2/m³.). Certainly, the exhaust fumes will have a negative effect on the air quality. We are curious about our result but also about that of all other places in Brussels.
Where: black is 55 – 60+ micrograms NO2/m3, the highest values measured: near the Brussels ring road. Light green is 20 – 25 micrograms NO2/m3, a street in a quiet green area, well below the health standard.