University Hospital Brussels
The UZ Brussel is a university hospital and was established as a part of the Vrije Universiteit Brussel. In addition to full medical care, the UZ Brussel also offers an important training function and focuses on scientific research.
Why do you participate?
We see it as our social duty to participate in a citizen survey such as CurieuzenAir. In addition, we are simply very curious about the air that our 4,000 employees and multiple patients breathe every day. More than 10,000 people come to the campus every day, mostly by car given our location right next to the Brussels ring road.
For years, the UZ Brussel has been struggling with high traffic and parking pressures, which is why we reduced the car share of our staff by 20 percent. We are also actively working on a sustainability operation in which we focus on the greening and insulation of our facilities and buildings. As a health organisation, it goes without saying that we attach great importance to healthy air. Fact: our CEO, Prof. Marc Noppen, is a lung specialist himself!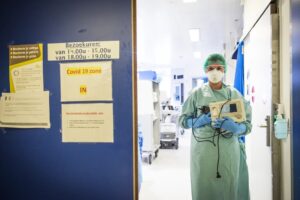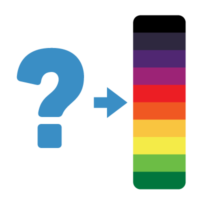 What do you think the air quality is like in your street?
We fear that at peak times we will measure concentrations of 50 µg NO2/m³ and thus end up in the 'purple zone'.
Where: black is 55 – 60+ micrograms NO2/m3, the highest values measured: near the Brussels ring road. Light green is 20 – 25 micrograms NO2/m3, a street in a quiet green area, well below the health standard.